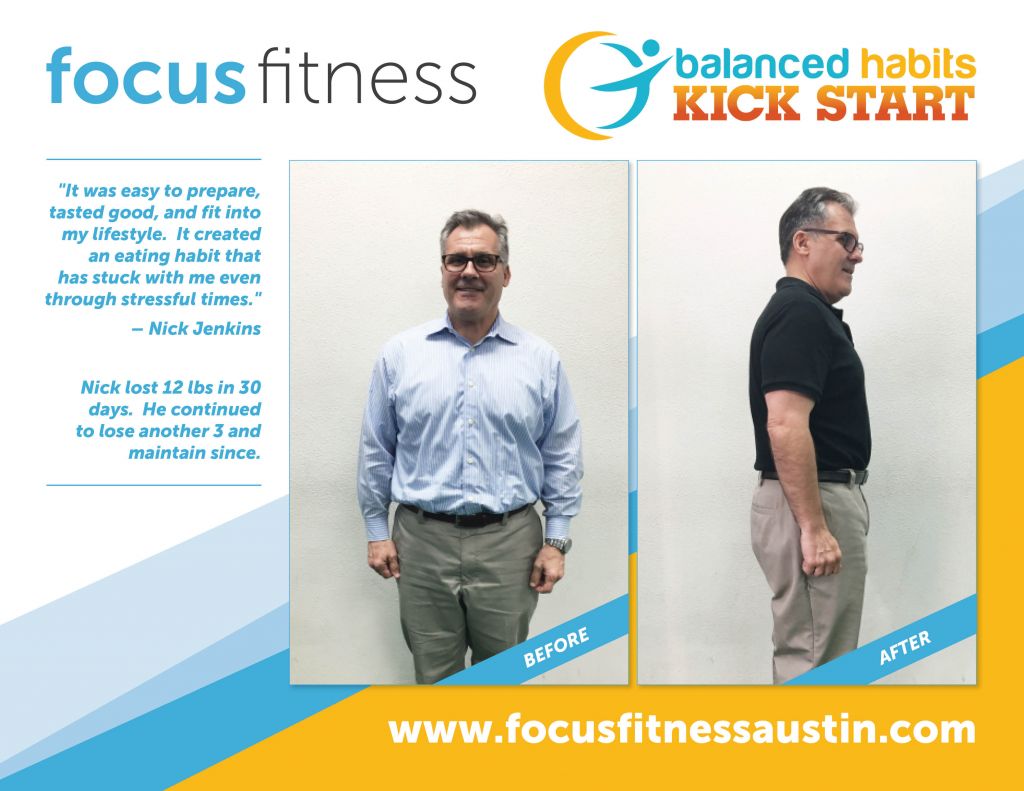 "I joined the KICK START program because I had worked with Dave and knew he would only roll out a high-quality program. I needed a nutrition plan that fit my lifestyle and would help me eat healthy, lose weight, and most importantly lower my bodyfat percentage. My expectation was that the meals would be:
easy to prepare

taste good, and

fit into my lifestyle – 

not too expensive

portable so that they could be eaten at home, work, or anywhere else I might be.
I felt Dave did a wonderful job creating a team atmosphere amongst the participants and made himself available through the process. There was support not only from Dave, but encouragement from other team members in sharing tips with recipes and acknowledging success.
The program was easy to follow and well laid out. It was tricky at first to figure out the portions and create a shopping list. But after that, it was super easy. Just remember your portion count and you could create a meal in minutes. We usually prepared enough to last several days and proportioned the food into containers. So lunches were easy – just grab a container from the refrigerator and off I go. As long as I did my weekly planning, I never had to think about what to eat or when to eat. Follow the schedule and the menu portion guides and success will follow.
I would highly recommend this program to anyone that is interested in making a dietary change that is not intrusive but yields results. I started the program at 208 lbs, ended at 196, and continued to lose down to 193 after the program. I have remained at 193 and continue to follow the program on my own. It created an eating habit that has stuck with me even through stressful times. And, I know that if I stray with an occasional holiday meal or dessert indulgence, I can wake up the next morning, not feeling guilty, and pick up right where I left off. It has even helped me choose food wisely when eating out at a restaurant!"