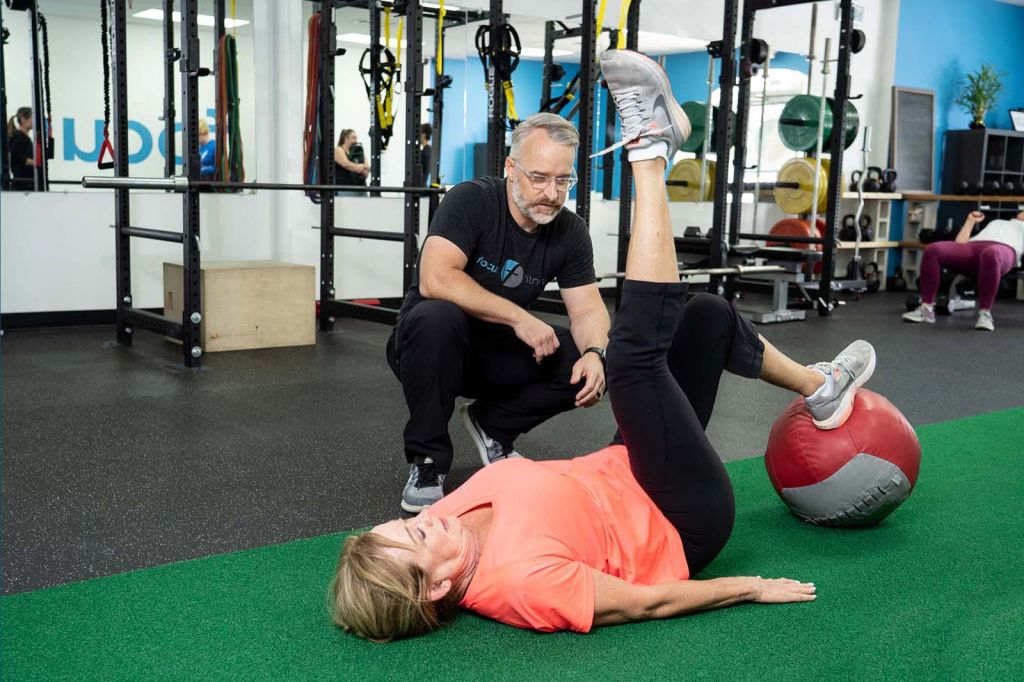 Exercise is hard enough as it is – most people have trouble even getting to the gym. We believe that any good fitness facility should have an environment that invigorates you and makes you want to come back for more. And we think you should be surrounded by people with great attitudes who make working out a pleasure
Our Belief
We believe that fitness is a journey that leads to a happier mind, a healthier body, and a more fulfilling life. As coaches, our intention is to help make your fitness journey safe, rewarding, and enjoyable along the way.
Our Mission
We provide remarkable and sustainable results in health and wellness. We empower our members to feel great in body, mind, and spirit with programs that are safer, more efficient, and more effective.
Our Core Values
Everything we do, every decision we make, every conversation and interaction we have, every need we aim to meet, and every program we write begins with our core values in mind. We truly are a team here at Focus Fitness. We work together to make sure that we are the best part of our members' day every day.
Integrity – We believe in being honest, true, and open in thoughts and words. "Doing the right thing, considering all things."
Gratitude –We believe appreciation and recognition of the best in yourself and others is a key to happiness and success. "Find the good and praise it."
Courage & Faith – We believe strength starts with taking action guided by belief in the best outcome. "Boldness has genius, power, and magic in it."
Kaizen – We believe in the power of continuous improvement through small, persistent actions taken over time. "Better every day."
Excellence – We believe that we have a duty to provide the best products, service, and experience possible. "Bring your best."