New Client Special!
We know that choosing a new gym or trainer can be stressful.
That's why we want to give you 6 visits and a customized training plan for $199!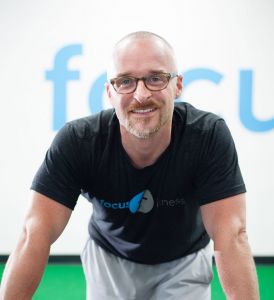 Why?
If you're like me, you're probably wondering why I am giving you such an awesome deal. You see, I realize that choosing a new gym or studio can be very stressful. You don't know if you'll enjoy the workouts… or if you and the trainers will "click"… or if you'll like the energy in the gym, etc. So, I created this new client special to remove any barriers and give you a chance to try us out, with absolutely no further obligation. This way, there's no pressure and you can feel good about your decision to give us a try.
A Proven Plan
Eliminate the guesswork and (finally) achieve your fitness goals with our proven plans. Based in science and delivered by our certified personal trainers, our fitness programs will help you reach your weight loss and fitness goals safer and faster.
Not sure about what you want…
Consultations are available with one of our certified personal trainers to help you determine the most effective fitness program for you, based on your goals, desires, and current level of fitness.
What's the Catch?
If you're wondering what the catch is.  There is no catch! I'm simply extending this great opportunity to you in exchange for the opportunity to earn your business in the future. That's it.
I'm removing all risk for you, so you can just come in and enjoy your workouts. You get our Full-member Experience over 2 weeks for $199 at no-risk.  You'll receive:
a Focus Session to establish your goals and plot a plan,
a 90-minute assessment and onboarding session,
Nutrition and email support,
Access to our Members Only Facebook Support Group,
and 4 personal training sessions to learn your new program!
If at the end of your New Client Special you don't love us, you have no obligation to continue.