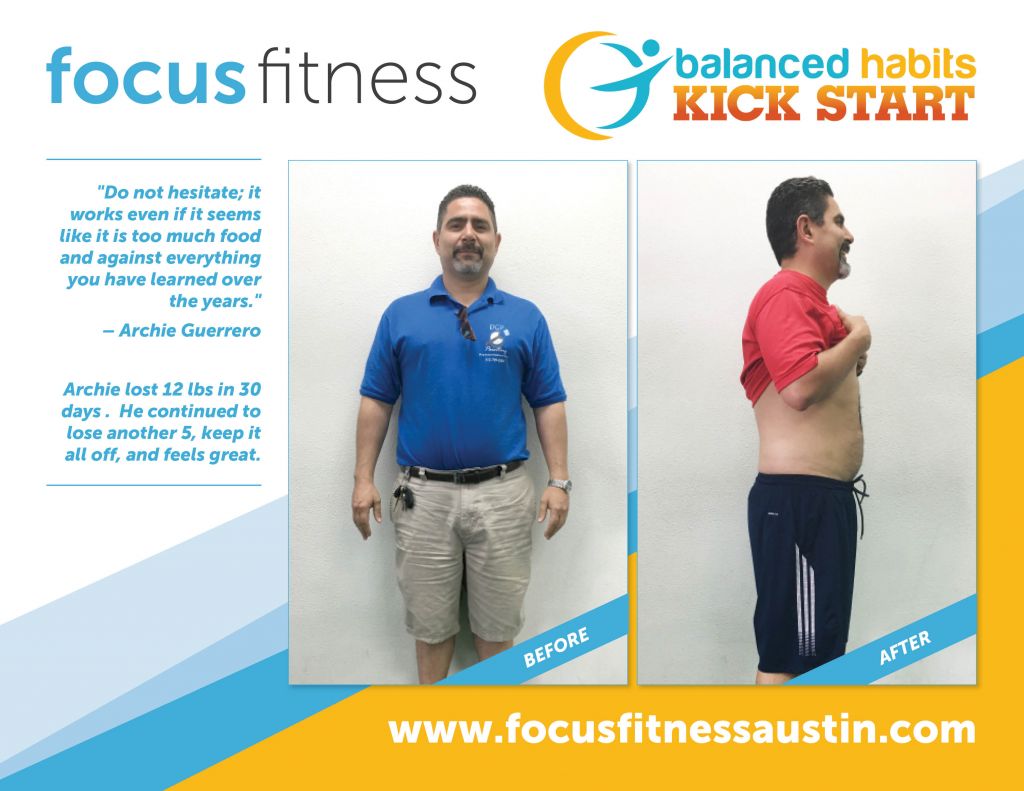 Archie Guerrero joined our Balanced Habits KICK START last year. He had been eating poorly and struggled with sticking to an exercise routine. By joining this program, he wanted new recipes and a chance to work out with other people. Although implementing the program into his lifestyle took a minute to get used to, it actually had him looking forward to his next meal. As for the workouts, Archie says they "seemed easy at first but by the third round you are exhausted."
The program definitely seemed to work for Archie. He attended the weekly weigh-ins and group workouts and lost 12lbs just in the first month. Sticking to the routine even after the program ended, Archie lost another 12lbs and an additional 5lbs. Since then, he has been able to keep the weight off and feels great! His advice would be "Do not hesitate; it works even if it seems like it is too much food and against everything you have learned over the years." He was definitely surprised with how much food you can actually eat while participating in the KICK START.
Join our next KICK START at Focus Fitness Balanced Habits KICK START!